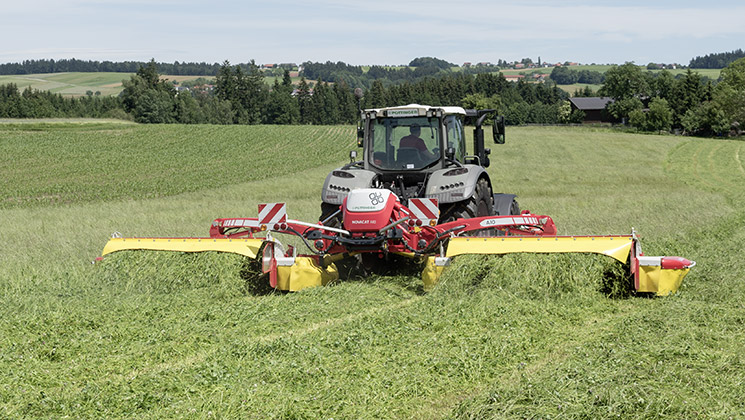 Hydraulic side shift system on the NOVACAT A10 mower combination
Use the maximum possible mowing width
To ensure that your work delivers the highest output and is as convenient as possible, we offer an automatic side-shift system. With our NOVACAT A10 mower combination you benefit from massive output in record time.
The hydraulic cylinders integrated into the booms can shift the cutter bars on each side by up to 400 mm. If your tractor is equipped with a steering angle sensor, then the steering signal when cornering can be sent to your machine via ISOBUS. The mower responds by automatically adjusting the mowing width. On a right-hand corner, for example, the right-hand cutter bar automatically shifts inwards (see image). This ensures sufficient overlap with the front mower so that no feathers escape the cutter bars. Using this system ensures that you make the most of the maximum possible working width.
And you do not have to even think about setting the optimum cutting width yourself.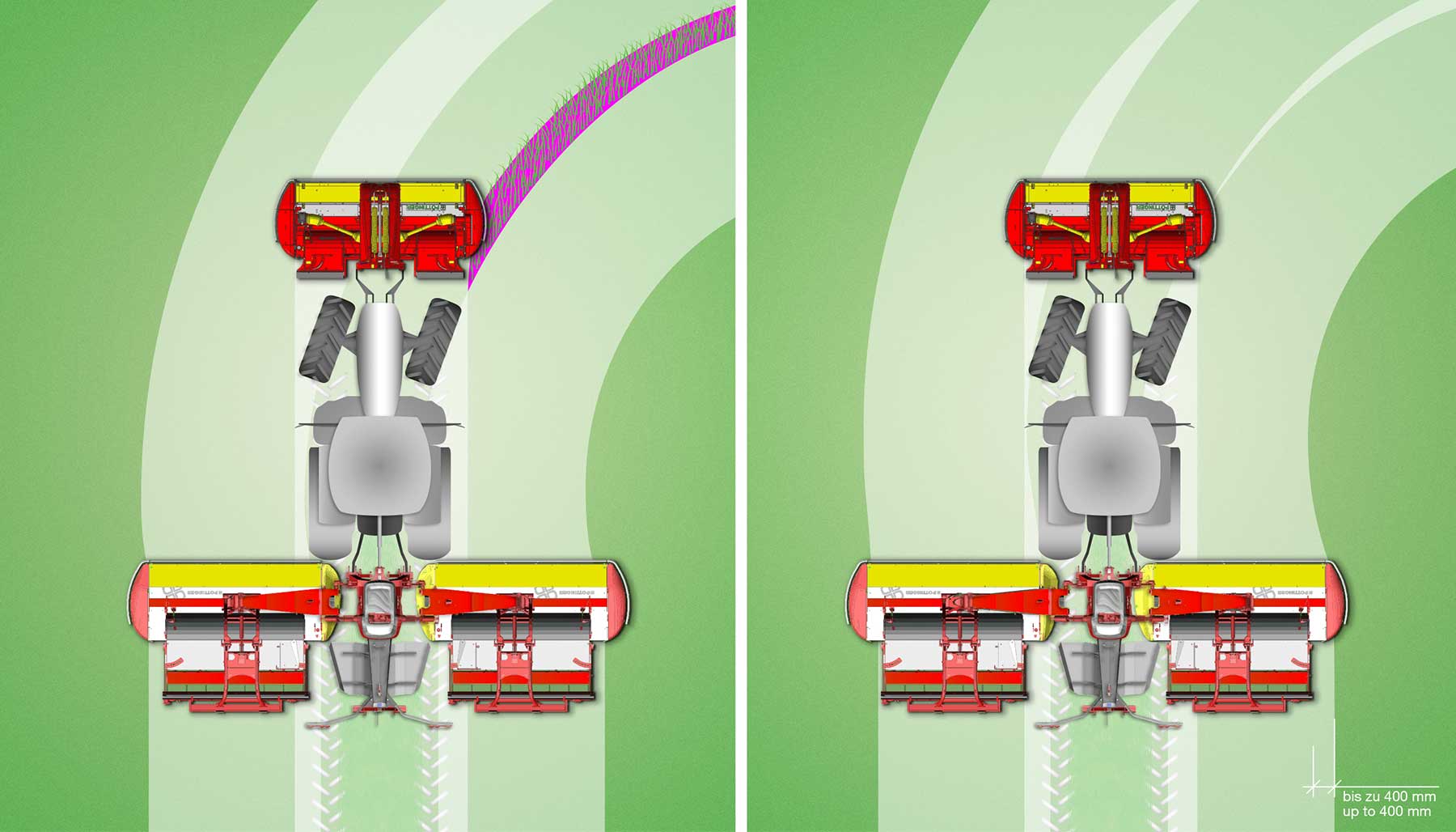 Hydraulic side shift system