CaBa Industrie, Italian manufacturer in the production of agricultural equipment and mechanical transmission, is expanding in the US and Canada and is looking for dealers.
CaBa product range include machines for earthworks, leaf canopy management and grass cutting in orchards and vineyards as well as trailed and mounted turbines and sprayers.
CaBa Industrie has gained over 40 years of experience in the manufacturing of agricultural equipment and tractor attachments and implements and is already distributing its equipment worldwide.
CaBa's manufacture is specialized in:
1. Multi-purpose tool-carrier (Lotti)
The Lotti working center is the Swiss army knife for orchards. It allows you to install up to 14 different tools on a single machine, making them interchangeable with each other. The head is – depending on the machine on which it is mounted – inclinable in positive and negative, allowing to vary the working depth in the ground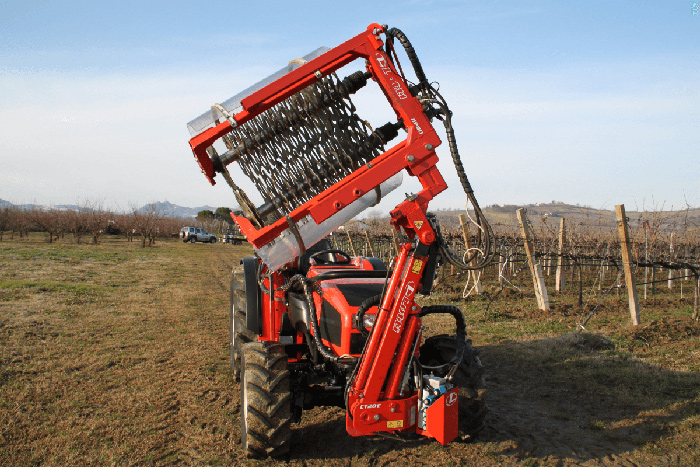 2. Trailed and Mounted Turbine sprayers (Vicar)
The innovative turbine system of the sprayers makes them effective and efficient as the sprayed product reaches the leaf blade quickly and precisely. In fact, the turbine makes the water droplets the very vector of the treatment, which reaches the right place in an optimal measure.
VICAR's turbine sprayers are distinguished by the high quality of the components used; the stainless steel turbine, all brass fittings, the hot galvanized frame are just an example. The maintenance interventions are reduced and simplified also thanks to the precision of the assembly and to the severe final test, guaranteeing a high value to the purchase of the VICAR mist sprayers.
Moreover, using a VICAR turbine mist sprayer means having a system that generates a constant and homogeneous flow of air, aimed at the leaf wall thanks to the adjustable diffusers. The airflow conveys the product making it adhere to both leaf blades, thus optimizing the effectiveness of treatments even at low volume.
In addition, VICAR turbine sprayer respects the environment because, thanks to the precision of spraying, it guarantees a reduction in drift of 80-90%