Founded in 1989, Faber-Com Srl is an Italian SME specialized in the production and development of control systems for mobile hydraulic machines. Its main solutions include electronic joysticks, proportional regulators, load moment limiters, inclination sensors, electronic control cards, and an integrated control system.
Furthermore, the company is the official SCANRECO dealer for Italy and is also in charge of following different areas in the world for the sales of Scanreco radio remote controls and spare parts. During the years, thanks to its flexibility, its quick and efficient support service, and the ability to be a "one-stop partner" capable of supporting its customers in all aspects related to the control of their machines, Faber-Com managed to emerge and become the partner of several OEMs and system integrators worldwide.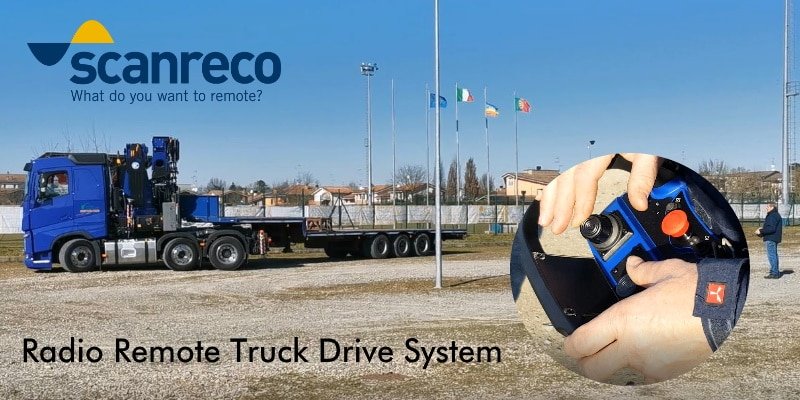 Its main applications include truck-mounted cranes, aerial platforms, drilling rigs, agricultural machines, concrete pumps, lifting machines, excavators, vehicles for municipalities, forestry machinery, and much more.
During its participation at #EDP (Eima Digital Preview), Faber-Com had the chance to present and showcase some of its main innovations launched during 2020:
CPD, a programmable proportional regulator able to directly command a couple of proportional PWM coils, starting from an analog 0.5V ÷ 2.5V ÷ 4.5V signal.
FIPR-C, a redundant 2-axis angle sensor with CAN bus output, compatible with both CANopen and CAN 2.0b, that is specifically designed for safety applications (such as aerial platforms).
PCG, a multifunction control grip capable of directly commanding a couple of proportional PWM solenoids, that has integrated electronics and is fully programmable by the customer thanks to a dedicated serial interface adapter.
MAP3, a new range of single-axis manipulators (available with either simple knob or finger joystick) with direct PWM, voltage, or CAN bus outputs, that are specifically developed for marine applications.
And last, but not least, a special mention is required for Faber-Com's brand new integrated control system for the driving of trucks via radio remote control.
This new, innovative system allows you to remotely drive and command all functions of trucks equipped with external steering interface inputs (such as Volvo Exeter and some Scania models), directly from your own Scanreco radio remote control.
Obviously, the main benefits of this solution are the higher safety and better visibility for the operator whenever it is required to drive the vehicle in dangerous or narrow areas, as well as the possibility to autonomously carry out load and unload operations.
Although the global pandemic and the general uncertainty have deeply marked it's 2020, Faber-Com's forecasts regarding its end-of-year results remain positive. For sure, the current situation has represented an important challenge to be addressed, but that hasn't affected in any way the company's commitment to the search for innovative, customized solutions and to following a growing path together with its partners.