A project supported by the Federal Office for Agriculture (FOAG) in partnership with the University of Applied Sciences for Agriculture, Forestry and Food (HAFL).
When Ecorobotix defined the planning for the year 2020 with numerous agronomic tests, It expected the AVO robot to encounter certain obstacles but also some great victories. The HAFL project was one of them because, in the process of the overall operation of the robot, They were able to validate certain functionalities and obtain an extremely encouraging study result.
Deciphering an important step in the development of their technology
Last spring, Ecorobotix was fortunate enough to conduct a pilot project with our HAFL partner. In the predefined objectives for this test they find including:
Comparison of AVO technology to conventional weed control
Evaluation of the effectiveness of the plant recognition system
Examine the accuracy of the spraying device
Description
Location: Aarberg (BE)
Date: June 2020
Variety of beet: Smart Belamia
For these trials, 3 treatment modalities were considered:
M1 – Full herbicide treatment (traditional application)
M2 – Herbicide band treatment coupled with AVO passages
M3 – Herbicide treatment carried out only with AVO
In order to evaluate the effectiveness of the different approaches, surveys of the weedy flora have been regularly realized by their partner.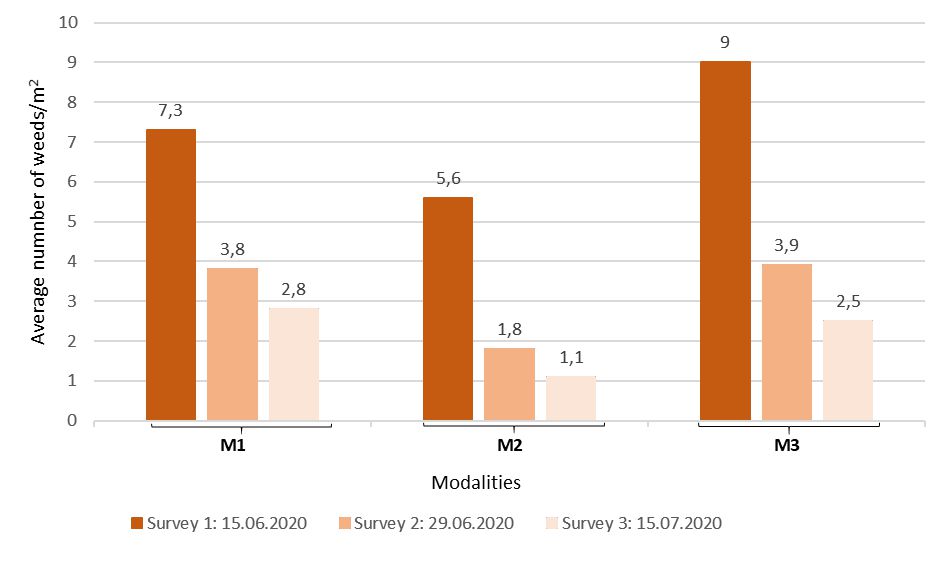 Study results
The results presented in the table above demonstrate excellent overall performance in terms of stability and detection rate of the detection device spraying. The values obtained to allow validation of the algorithmics and mechatronics in field conditions! For all the tests carried out, the modalities corresponding to use complementary (M2) or a total of their technology (M3) have demonstrated results comparable to a traditional application (M1). These results put also evidenced substantial savings in herbicides.
Work continues for their engineers to optimize the robot's feed speed. As well as the efficiency of spraying. One of the major challenges is to obtain a regularity of the robot's performance in all types of terrain and independent weather conditions.
To date, algorithmic and mechatronic validations allow Ecorobotix to use their technology behind a tractor traveling at 8km/h.
Source: Ecorobotix