Available to visit year-round, Case IH VX offers new way for industry to experience equipment solutions from planning and field preparation to harvesting.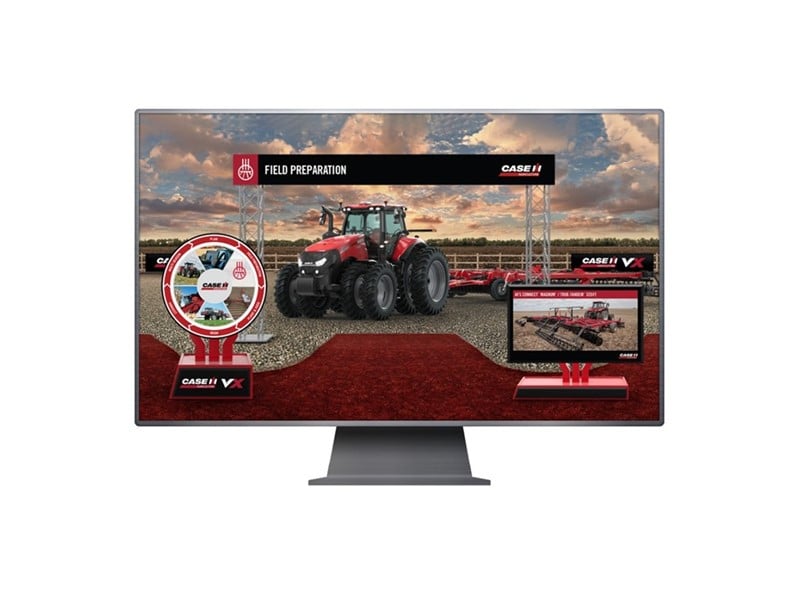 Case IH announces the launch of Case IH VX — a virtual platform and immersive brand experience for producers to see and learn about the latest equipment solutions and technology at any time, from anywhere. From crop production to harvesting, high-horsepower tractors to hay tools, Case IH VX offers producers an opportunity to discover agronomic solutions that best fit their individual farm needs and boost productivity.
Case IH VX aims to reach producers during these exceptional times, highlighting the company's commitment to developing equipment and solutions that meet the needs of today's farmers. The virtual showcase offers a way for producers to experience and learn more about Case IH technology and equipment solutions for any phase of farming, including: Plan, Field Preparation, Plant & Seed, Grow, Harvest or Multiseason.
"Shows and events are an important way we connect with farmers. That's why we're excited to offer an opportunity to conveniently experience Case IH equipment during any season of farming,"
said Sy Stevens, Case IH brand marketing communications manager.
"It's farmers who design, engineer and build Case IH equipment, so we know that now, more than ever, is the time to support North American producers. Just like any in-person show, Case IH VX offers the ability for producers to learn about and experience a wide range of equipment solutions at their own pace and in the comfort of their own home."
In the Case IH VX platform, visitors begin their experience by selecting a phase of farming to see equipment solutions that best match their interests. From there, visitors can select from a spectrum of Case IH solution sets by simply clicking on hots spots placed throughout the platform. These hot spots then allow the visitor to view a range of multimedia content, including video walkarounds, digital brochures and images. Case IH merchandise, exclusive giveaways and special offers typically available at in-person shows are also available in Case IH VX.
Source: CNH Industrial
Producers Can Learn More About Case IH Technology and Equipment Solutions Thanks To Their New Virtual Platform published on The HeavyQuip Magazine.