John Miller has been a member of the Tarter team since 2007. When he isn't busy with his duties as quality supervisor at Tarter, you can find John drawing. We met up with John and asked him a few questions about his art.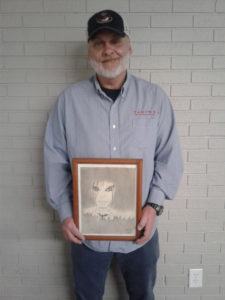 When did you start drawing?
I started drawing when I was six years old. I had become obsessed with comic books and wanted to draw the characters I was reading about.
What is your favorite thing to draw?
My favorite thing to draw sometimes changes, but I do tend to draw more portraits than other things. There really isn't anything I don't enjoy drawing.
Do you have an inspiration for drawing?
My inspiration as a child was making new friends by drawing a picture, because I went to somewhere around thirty schools in Ohio, Kentucky, and Florida as a kid.
Source: Tarter Industries