Komet Irrigation has developed a new part-circle sprinkler design, the Komet Precision Twister (KPT) PC-180 – to be the first that provides both dry wheel tracks, as well as a consistent droplet size and uniform water application, throughout the wetted area.
Until the launch of the KPT PC-180, part-circle sprinklers have usually come in the form of either fixed-spray or rotating stream devices. While both types of sprinklers fulfill their primary purpose, neither is geared towards maintaining uniform water application.
"The KPT PC-180 is an adaptation of Komet's original KPT sprinkler design, a sophisticated distribution device that delivers unmatched uniformity, droplet size and energy efficiency. Our part-circle design combines the core principles of the KPT with a unique sprinkler deflector and groove configuration that effectively directs water off the pivot structure without compromising irrigation."
says Josh Mosier, general manager and technical sales director of Komet Irrigation Corp., USA & Canada.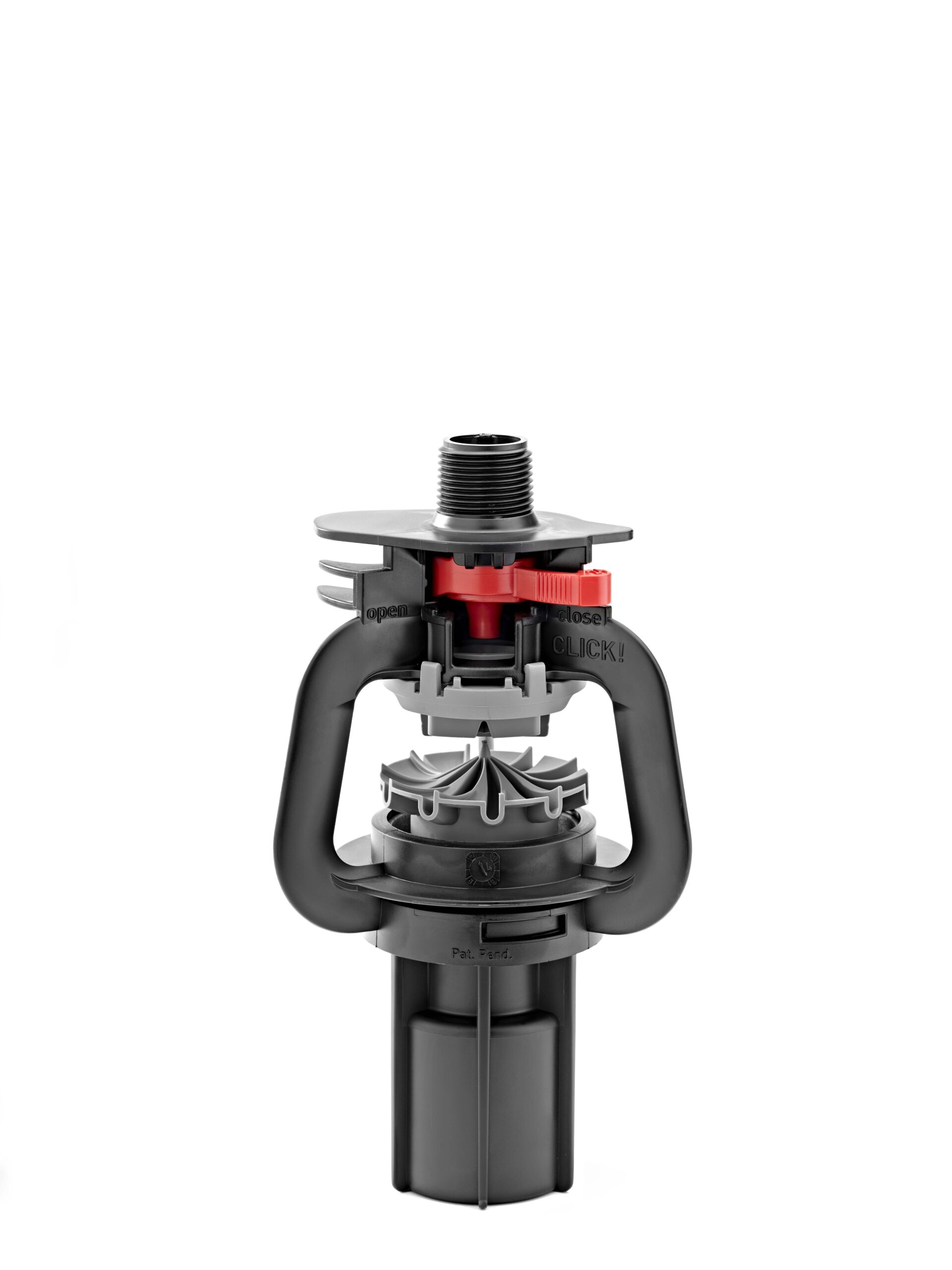 Built for installation on rigid drops around the towers, the KPT PC-180 features a standard angle and multi-jet trajectory for controlling droplet size consistency in a 180-degree wetted pattern across the entire throw and nozzle range.
The part-circle sprinkler also pairs gentle water application and low instantaneous application with the proper overlap of individual sprinkler patterns. This enables efficient infiltration of water to the root zone while reducing wind drift and minimizing the risk of run-off or soil sealing.
"Komet Irrigation is focused on field-specific irrigation solutions. By working closely with growers, we've identified and developed a unique range of pivot sprinklers that maximize irrigation efficiency for different application requirements. The KPT PC-180 sprinkler represents our latest advancement for providing dry wheel track solutions – an aspect of irrigation that can pose great challenges for a system's functionality and performance if not addressed."
Mosier emphasizes.
The Komet Irrigation pivot product line-up is the successful result of a ten-year research and development process. The precision manufacturing of every Komet sprinkler component includes strict quality controls and field testing over many irrigation seasons in a variety of terrains, soils, water conditions, crop types and climates to ensure the highest levels of performance, reliability and adaptability in many field environments.
For more information or to get an inside look at Komet Irrigation's new part-circle sprinkler design, visit the KPT PC-180 product page.