New Holland Agriculture extends the BigBaler 1290 High-Density range, the most efficient large square baler in its segment, with a new Packer model. It features three 3-tine packer forks manufactured with heavy-duty components that ensure durability while matching the baler's high throughput. The new Packer model delivers the same all-out productivity and efficiency as the BigBaler 1290 High-Density CropCutter models.
Alessio Merlo, Product Marketing Manager Hay & Forage and Crop Production Europe state:
"The BigBaler 1290 High Density is a milestone of excellence beyond statistics. It was launched at Agritechnica in 2019 and immediately crowned "Machine of the Year". It has received a host of prizes and accolades, including the 2021 AE50 Award. Most importantly, it has won wide customer recognition for its patented LoopMaster technology and extraordinary bale density. And now we complete our offering with the new high-capacity Packer model that delivers the same superior performance."
New Holland has led the large square baler segment for more than 30 years, during which it has introduced a host of industry firsts that have changed baling. These are innovations such as double-knot technology, electronic proportional density control, full bale eject functionality, and the very first 80×90 bale size, which have since become industry standards. In November 2020, New Holland produced its 30,000th large square baler at its Zedelgem plant – a record milestone testament to the brand's long history of baling excellence.
All-out efficiency and productivity
The BigBaler 1290 High-Density CropCutter and Packer models set the standards of productivity and comfort. They produce bales of up to 22% higher density than conventional large square balers, significantly increasing transport and bale handling efficiency.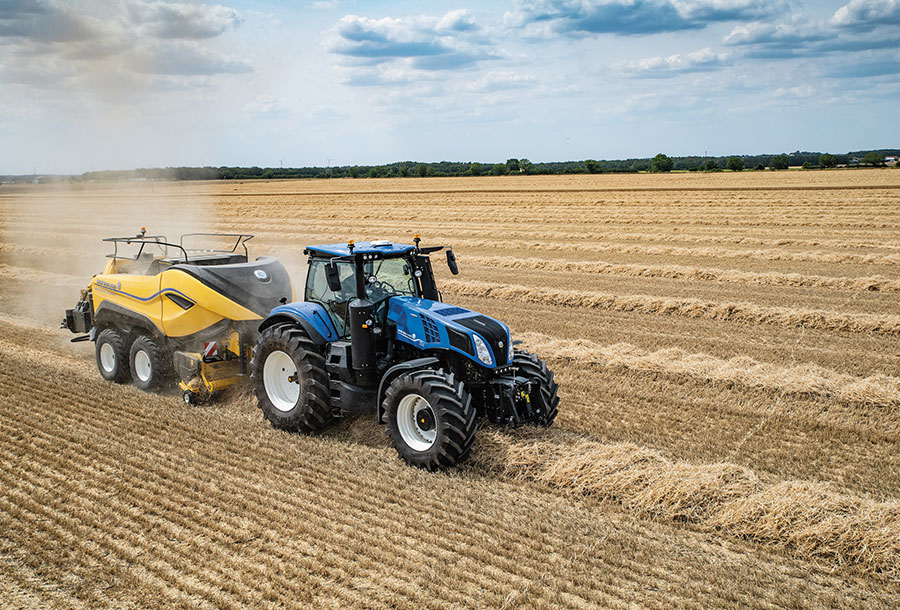 The MaxiSweep pick-up helps to feed crops at higher rates, resulting in increased capacity and performance. The unique SmartShift gearbox, winner of the Agritechnica Silver Medal 2019, delivers a soft start-up resulting in greater comfort for the operator and overload protection for the tractor's driveline.
The unique patented LoopMaster knotting technology ensures best-in-class solid binding and protects the environment and the forage by eliminating twine offcuts. The short drawbar concept ensures excellent visibility for the operator and maneuverability. Comfort is further enhanced with a new intuitive user interface using the large IntelliView IV touchscreen display. A range of automated features, such as the IntelliCruise system which automatically adjusts tractor speed, add to the productivity and comfort of BigBaler 1290 High-Density models.
Source: New Holland