Bobcat Company has expanded its dealer network with the addition of Agland Vermilion and Agland St.Paul as authorized new and used sales, rental, service and parts provider of Bobcat equipment.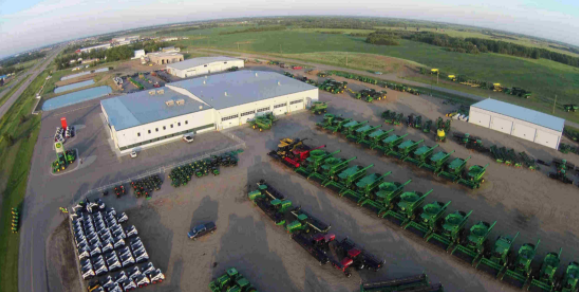 The Vermilion dealership is located at 4915 47 Avenue, Vermilion, Alberta. The St. Paul dealership is located at Highway 29 & Highway 881 South, St. Paul, Alberta.
Both locations will provide quality products at reasonable prices as well as excellent parts and service support after the sale. The two dealerships join the Agland Lloydminster location, which has been an authorized Bobcat dealer since 1988.
"As much as technology has changed, our guiding principles have not," said Darren Lindsay, general business manager at Agland.
We built our reputation on customer service. Adding Vermilion and St. Paul as authorized Bobcat Dealers will allow us to offer the high level of service we are known for and have better coverage of the sales territory.
From purchase through service, Agland of Vermilion and St. Paul will be there for customers every step of the way – providing whatever customers need to get the job done.
"Our customer base is very diverse ranging from oilfield, agriculture and construction to businesses, homeowners, towns and municipalities", said Lindsay.
"We already had existing locations so adding the Bobcat product line just made sense."
Html code here! Replace this with any non empty text and that's it.