Valtra has presented new vineyard and orchard tractors at Agritechnica. The F Series comprises four models ranging in output from 75 to 105 horsepower.
The base model is approximately 1.5 metres wide and the narrow model just 1.3 metres wide. Standard equipment includes a heated and air-conditioned cab, and the wider model is also available with an open cab and rollover protection structure (ROPS). The height of the open cab model when ROPS is not deployed is just 1.4 metres, making it ideally suited for covered and pergola farming techniques.
The Valtra F Series is the perfect tractor for specialist jobs such as fruit farms and vineyards. It's between 1.3 and 1.8 m wide, making it ideal for the narrow passages between your most valuable fruit crops. The specially shaped chassis combined with a front axle enable a 55-degree wheel angle. Tight turns are possible with a 3.6 m radius. The Valtra F Series is a compact machine and its powerful hydraulics allow the use of equally effective implements to make the F Series your working machine for specialist use.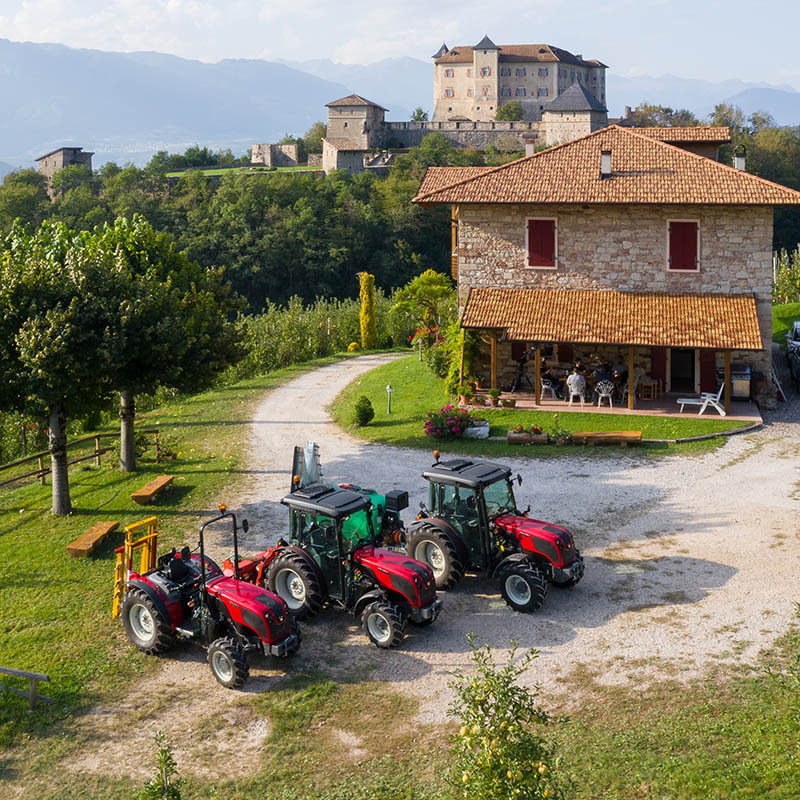 The Valtra F Series comes in three main versions. People can choose a tractor with or without a cab (1.5 – 1.8 m width) or go for the narrow model (1.3 – 1.5 m width) to fit through tighter spaces. Without the cab and with rollover protective structure (ROPS) the machine can be as low as 1.4 m. It is a compact model perfect for the tightest of spaces. To get the perfect fit, a good selection of 24" and 28" rear wheels are available, with corresponding 16" to 20" front wheels.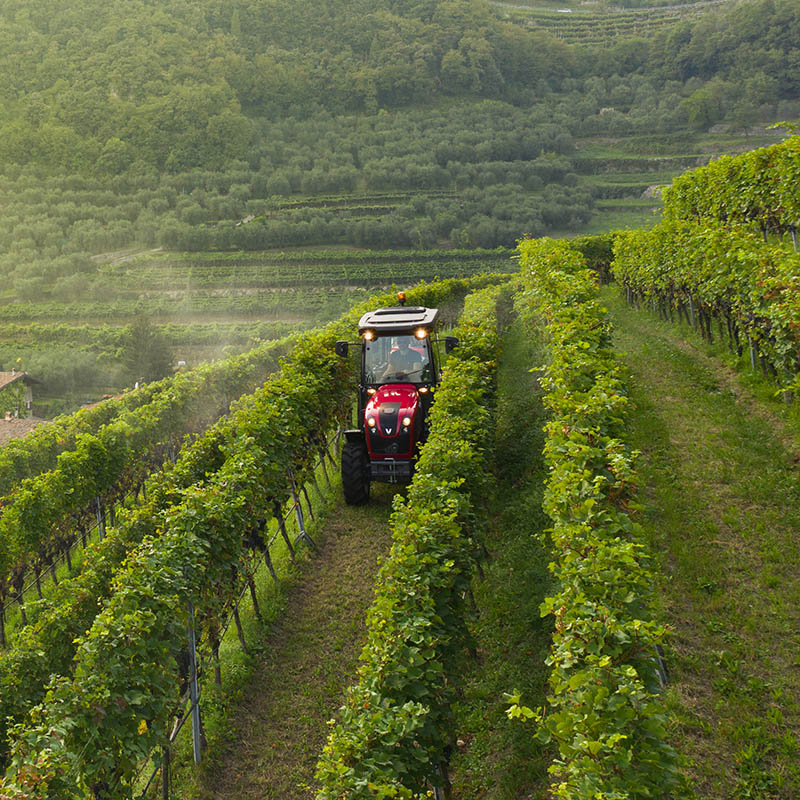 The F Series is the perfect combination of a small sized tractor and powerful hydraulics to meet the demands of specialised cultivation. The Valtra F Series can be equipped with two or three hydraulic pumps and up to four implement valves.
The cabs are perfectly suited for specialist crop operations. They are easy to access and comfortably ergonomic with air-con, great visibility and controls on the right-hand side. Pneumatic and mechanically suspended seat options are also available. Although compact in size, the cab still offers comfort and operating room for long and efficient workdays.